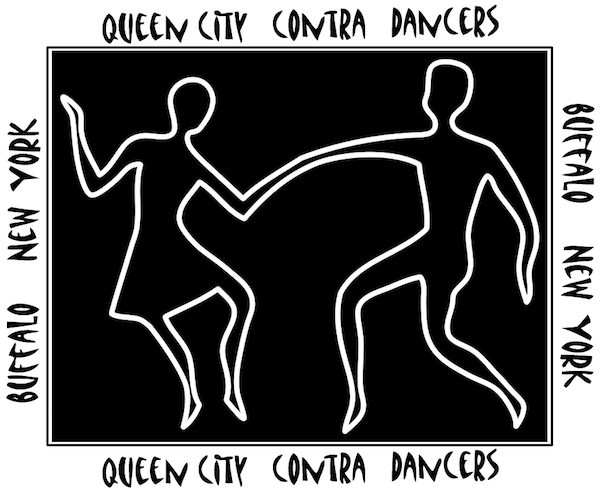 Contact Us
If you see a date on our calendar you are interested in please contact us.
Bands – text or call Mary at 716-997-9423 or email nativedae@gmail.com
Callers – email Gene at qccd_dance@yahoo.com
Perfomer Information Below.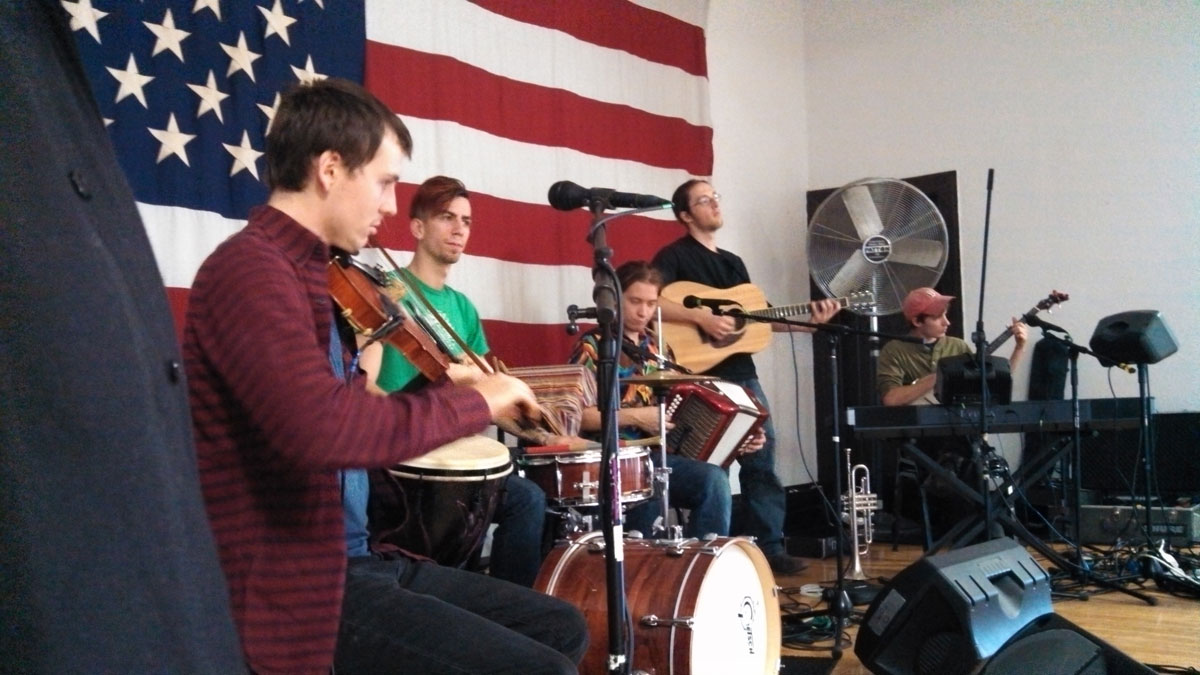 Our Dance Venue
Where We Dance
We normally dance at the Unitarian-Universalist Church
695 Elmwood Avenue (corner of Elmwood Ave. and W. Ferry St.)
Buffalo, NY 14222
(Sometimes we have to dance elsewhere.  If this happens we will let you know as soon as we know.)
Map to the church
Good hardwood floor
Handsome, century-old church
Good cross-ventilation
No stage  (Band and caller set up at the "head" of the hall, closest to the Elmwood Ave. entrance.)
Wheelchair accessible
Callers, if you prefer to be above the dancers, we do have a platform for your use. Let us know in advance of your need so that it can be assembled.
Unloading can be done either off Elmwood Ave. in front of the HUGE wooden doors, you will need to ring the doorbell to alert us to open for you or through the back door through the kitchen accessible from the parking lot next to the church. Again you will need to alert us of your arrival.
Parking – Performers and organizers are welcome to park in the lot next to the church.  The entrance is off Elmwood Ave.  If for some reason this lot is full, we have permission to park in the lot at the opposite corner of Elmwood and Ferry St., Parish Commons.  There is a large "you will be towed" sign, ignore it.  That only happens during the day and never on a Saturday night, and we have permission.  Do not park in the bank lot, you most certainly may be towed from there.
If you've studied our schedule and are interested in an available slot (those marked TBA), please don't hesitate to Contact Us.  We're always interested in new or out-of-town callers and bands.
Information For Callers & Bands
Queen City Contra Dancers has an average of ~ 25  dancers in an evening.  There is the usual range of experience in our dancers,  from some very experienced dancers to the perennial beginner, most are good competent dancers. Often late to the dance and early to leave, do not dispair.
Callers:
While we have no official policy regarding dance role identifiers, we are accustomed to Larks & Robins. We will need refreshers as to which is which.  The majority of our dancers are familiar with proper, improper, and becket dances as well as squares.  We are strong in traditional dance moves such as allemandes, do-si-dos and swings but also can handle Hey's, Rory O'Mores, Ocean Waves, Contra Corners and have done Grand Squares. You should plan on teaching some of thse figures during the walk through and for some a second walk through without teaching is appreciated.  You will need to make your own assessment of the floor on your evening.  Generally, one of our house callers will lead the basics at 7 p.m. and will cover allemande, do-si-do, swing, stars, giving weight, right & left through and chain.

IMPORTANT:  Since we do not have a stage, we have a platform available for your use if you want to stand up above the dancers.  Advanced notice is needed if you would like to use this, as it takes some time to put together.
Bands:
Unless other plans are made, our booker or set up crew will meet you at the church between 6:00 pm – 6:30 pm.  We have a 12 input mixing board and amplifier with 2 speakers, 2 floor monitors, 6 mic stands but no floor mic stand. There are 6 microphones – 5 instrumental and 1 cabled vocal microphone.  We have a wireless vocal mic as well. Our dedicated sound person will be at the hall no later than 6:30 pm to assist with set up and get the sound check done.  We prefer the sound be completed by 7 pm prior to the basics lesson.  If you need warm up time please use the time between 6 & 7 for this. If the caller would like music for basics they will discuss this with you, but it is not expected.
Sound System
12 input mix board and amplifier, 2 loudspeakers; 2 monitor speakers; 6 instrument mike stands, but no floor level mike stand; 6 pretty good quality mikes—5 instrumental and caller; mic cables. If you need more, please tell us in advance. We have a designated sound person for set-up and tear down. If you are planning on bringing components to use in place of ours, please let us know because we will endeavor to have the system more or less set up when you arrive.
Free Lodgings for Traveling Performers
Several Buffalo dancers can supply overnight accommodations.  Check with us if you need lodgings.
Both Callers & Bands
The dance begins as close to 7:30pm as possible.  Often the dancer numbers are low early on, you may want to prepare for small numbers to start. The dance ends at 10:00 but can go until 10:30 (ish). Depending on the dancers you will generally be able to do 12 dances in the evening but we do not count!  Announcements are done before the last contra prior to the break. The break may occur anytime between 8:45 & 9:00. Please set up your dancers before handing off the microphone.
There are 4 waltzes in the evening, 2 before the break and 2 at the end of the evening.  We have some who polka and if you would like to substitute one for a waltz it is a welcome change.
The break should be about 15 min. but we have a saying in Buffalo.  "Other groups dance and socialize; in Buffalo, we socialize and dance!" So the break will more than likely run more like 20 -30 minutes.  Buffalo dancers pride themselves on the quality and quantity of snacks provided.  Please make sure you share in the bounty! If anyone in your group has a food allergy please let us know ASAP so that we can let folks know to avoid those things.
Yes, we pay our performers!
Payment is typically a percentage of attendance, however we have a minimum for callers and are working on an equitible minimum for bands.  If you have questions or concerns please discuss this with our caller and/or band booker.
Queen City Contra Dancers Buffalo NY regrets the necessity of reminding you that all pages are copyright (C) 2023, all rights reserved.
No portion of it may be reproduced in any form without permission.